One of the reasons I chose Greece as a destination is because of its heroic response to the Syrian refugee crisis.  Notwithstanding the fact that there is a running race in Rhodes, the Road to Rhodes 10k.
Accommodations
The In Camera Art Boutique Hotel is located inside the walls of the Medieval City of Rhodes along with the Palace of the Grand Masters and the Archaeological Museum of Rhodes.  The hotel is owned by professional photographer Nikos Kasseris.  The Medieval City of Rhodes is a UNESCO World Heritage Centre.
Restaurants
Hermes Grillhouse and Salad bar in Old Town Rhodes is a stone's throw from the In Camera Art Boutique Hotel.  κανέλλας Kanéllas (Cinnamon) is the resident cat.
Founded in 2012 the Greek Cat Welfare Society Rhodes provides trap-neuter-return (TNR) and winter feeding programs for feral cats.  There are hundreds of feral cats in Rhodes.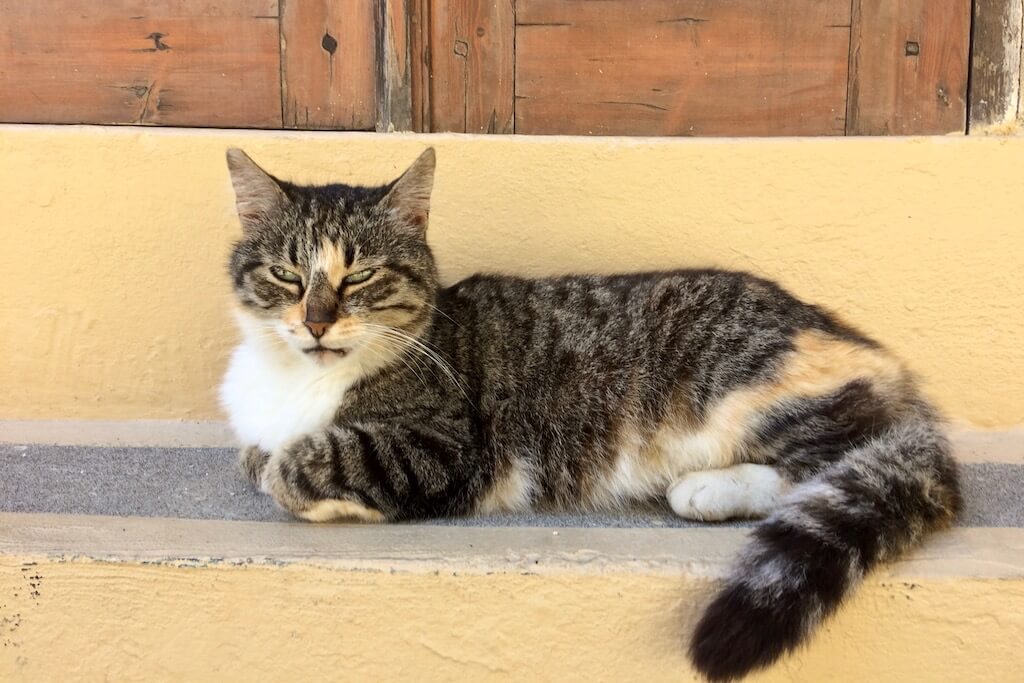 Getting There
Blue Star Ferry  The Blue Star Ferry departs from Piraeus Port in Athens and stops in Syros, Patmos, Leros, Kos, and Rhodes.  It's about a 15-hour ferry ride.  The cost was $34.19 USD with a 50% discount for Road to Rhodes runners.  There is also a ferry from Rhodes to Marmaris, Turkey which is about one hour from Rhodes.
Aegean Airlines
Athens (El. Venizelos Airport) to Rhodes (Diagoras Airport).
The In Camera Art Boutique Hotel will arrange a taxi from the airport for $30.to 35. USD.  It was worth it after towing my suitcase from the Rhodes Ferry Terminal to the hotel.
_____
Susan M Hall is an American long-distance runner with a goal to run a 10k in all 193 UN recognized countries plus the two permanent non-member observer states of Palestine & the Holy See.
On her radar are the Košice Peace Half Marathon ☮️ Kosice, Slovakia, the Istanbul 15k 🇹🇷, Istanbul, Turkey the Beirut Half Marathon, Beirut, Lebanon, the Pyramids Half Marathon, Giza, Egypt & the Quantum Nicosia Half Marathon, Nicosia, Cyprus.